How to make this recipe
Start by removing the excess skin from the chicken thighs with scissors. Then add the olive oil into a large/deep frying pan/saucepan on a medium/low heat and place the chicken thighs skin side down.
Season with salt and pepper and leave to fry for 8 minutes. When the skin has turned crispy and golden brown, remove the thighs from the pan and set aside.
To the same pan, add the thinly sliced onion to fry on a medium heat for 5 minutes.
Once the onions have softened, squeeze the grated courgette over a bowl to remove the excess moisture and then add to the pan to fry for a further couple of minutes. Once the moisture and liquid from the courgette has reduced, add the garlic to fry for a minute.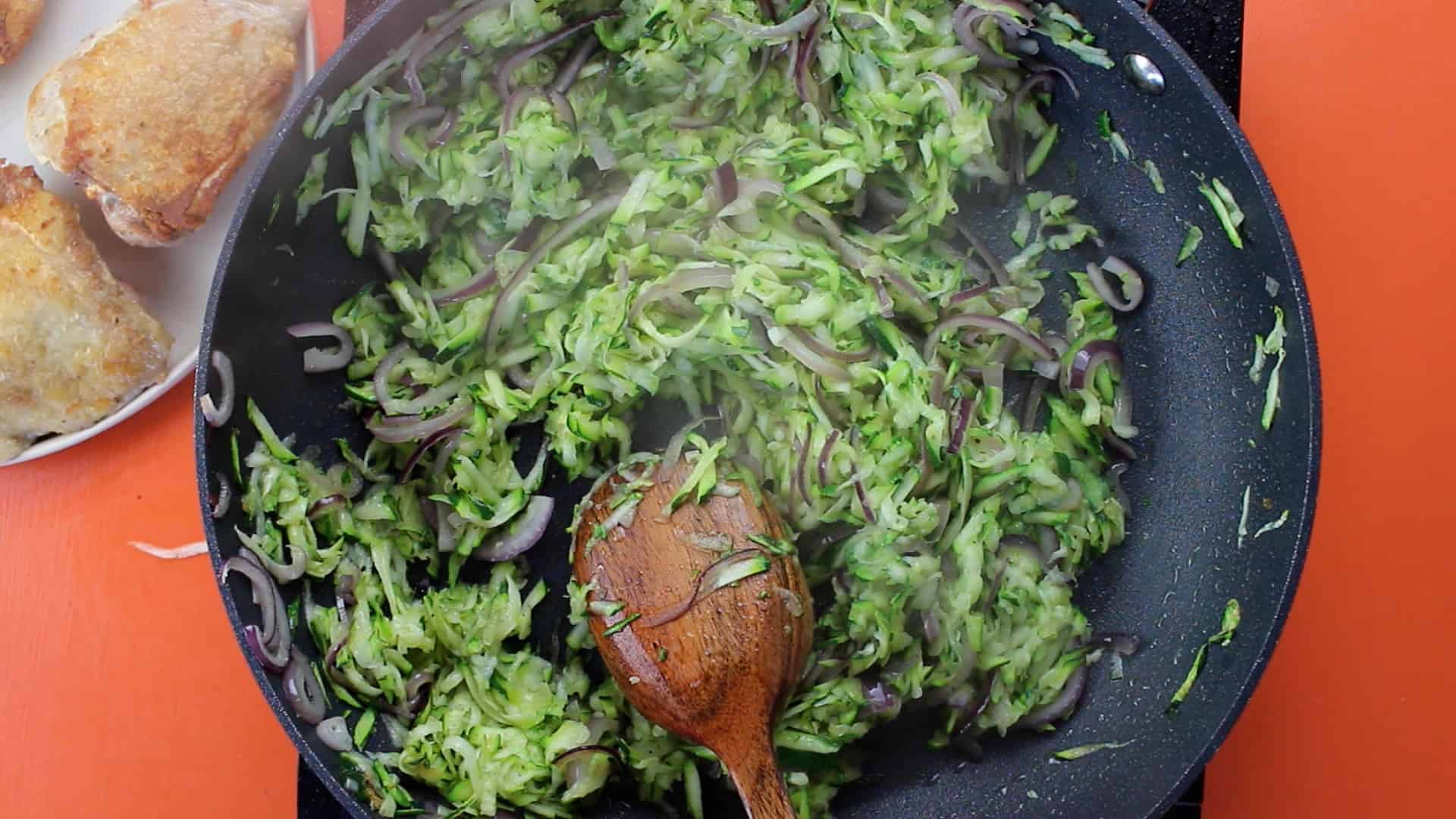 Now add the cauliflower florets, rinsed rice and stock into the pan. Stir to incorporate everything and then place the chicken thighs into the pan.  The browned chicken skin should stay above the stock/waterline to maintain the crispy skin and reduce to a lower simmer for 15 minutes to continue to cook.
After this time, remove the chicken so you can stir the rice to ensure everything will cook evenly.
Place the chicken back in the pan to cook for another 5-10 minutes before taking off the heat. Check the chicken is fully cooked, by slicing into the chicken thigh and the juices should run clear.  Lastly remove the chicken thighs from the pan, so that you can stir the chopped parsley and mint into the rice with the juice of half a lemon. Taste to see if any salt is needed and then plate up with the crispy chicken thigh & pomegranate seeds on top. Serve with an additional wedge of lemon.