How to make this recipe
Preheat oven to 180°C
Note: If you have extra time, marinade the chicken in your fridge a couple of hours before preparing the rest of the meal prep.
Start by adding the chopped chicken thigh pieces to a mixing bowl with 1 tbsp of rapeseed oil and the honey. Season with half of the cumin (1 tsp), chilli powder, paprika and season with salt. Use your tongs to get everything incorporated and set aside to marinade.
Now using a blender, add the chopped tomato, chilli (deseeded if you like less heat), garlic cloves, a handful of coriander and a squeeze of lime.
Roughly blend to combine.
Using a large baking tray, evenly distribute the vegetables and pour the spicy salsa over the top with a tbsp of rapeseed. Use a spatula to ensure all the veggies are evenly coated in the salsa. Pop in the oven for 30-35 minutes.
Meanwhile, after around 30 mins, add a tbsp of rapeseed oil in a large non-stick frying pan, increasing the heat to high. Once the pan is piping hot, add the chicken and refrain from stirring to achieve a nice sear.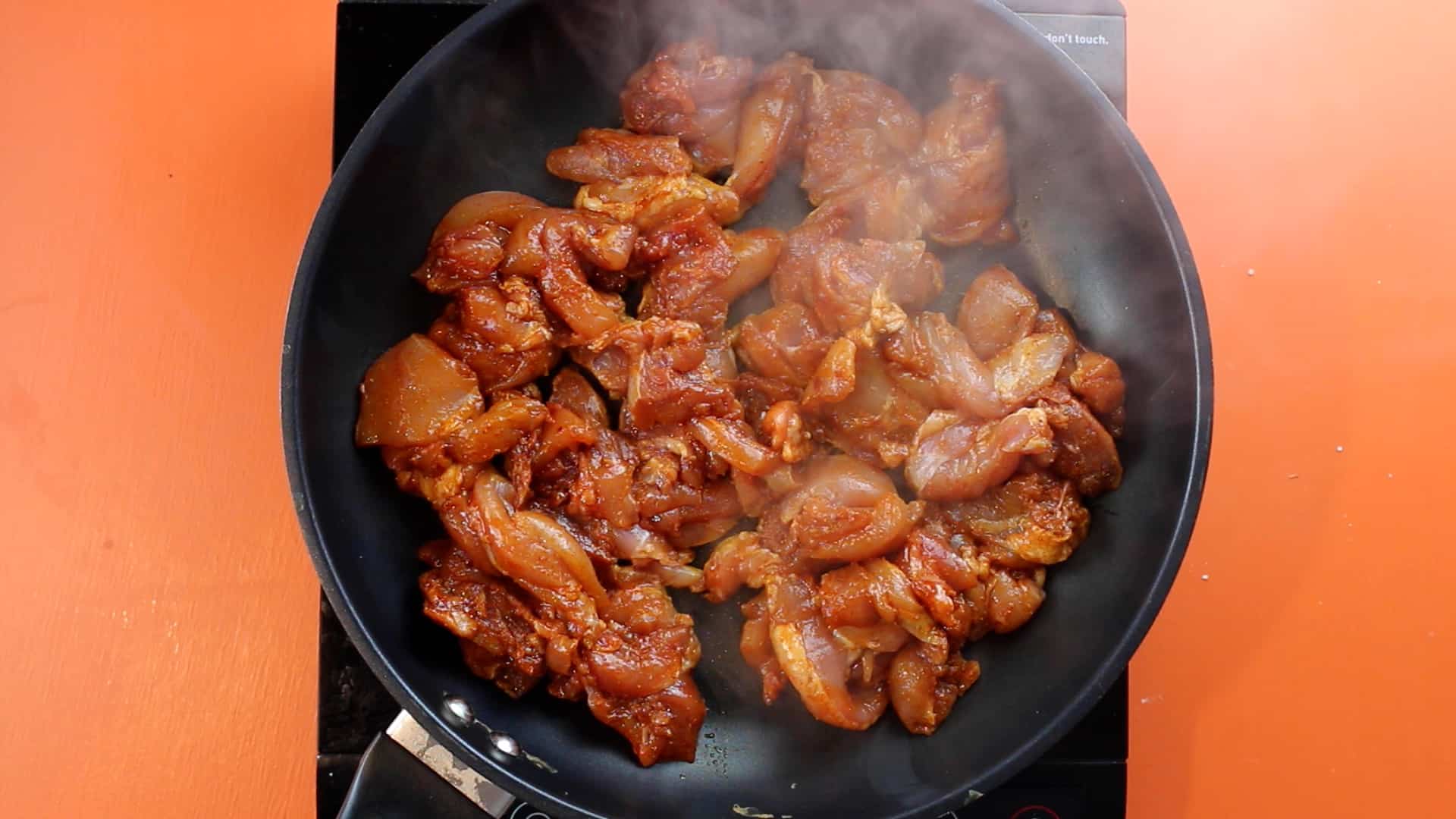 After a couple of minutes and some visible browning, reduce the heat to medium and stir, fry for a further 6 minutes or so, until the chicken is cooked through.
Assemble the meal prep bowls by adding the saucy roasted veggies as a base, placing the chicken on top and storing until you're ready to eat.   When it's time to eat, add a sprinkle the cheddar and reheat the bowls for 2 minutes in the microwave. Serve with a dollop of sour cream and a sprinkle of coriander and a squeeze of lime.