How to make this recipe
Preheat oven to 175°C
Slice the aubergines in half and then score the flesh of the aubergine, before placing on a large baking tray.
Mix the soy sauce, miso paste, honey and rapeseed oil to form the miso glaze.
With a basting brush, coat the aubergine slices generously with the glaze and pop in the oven.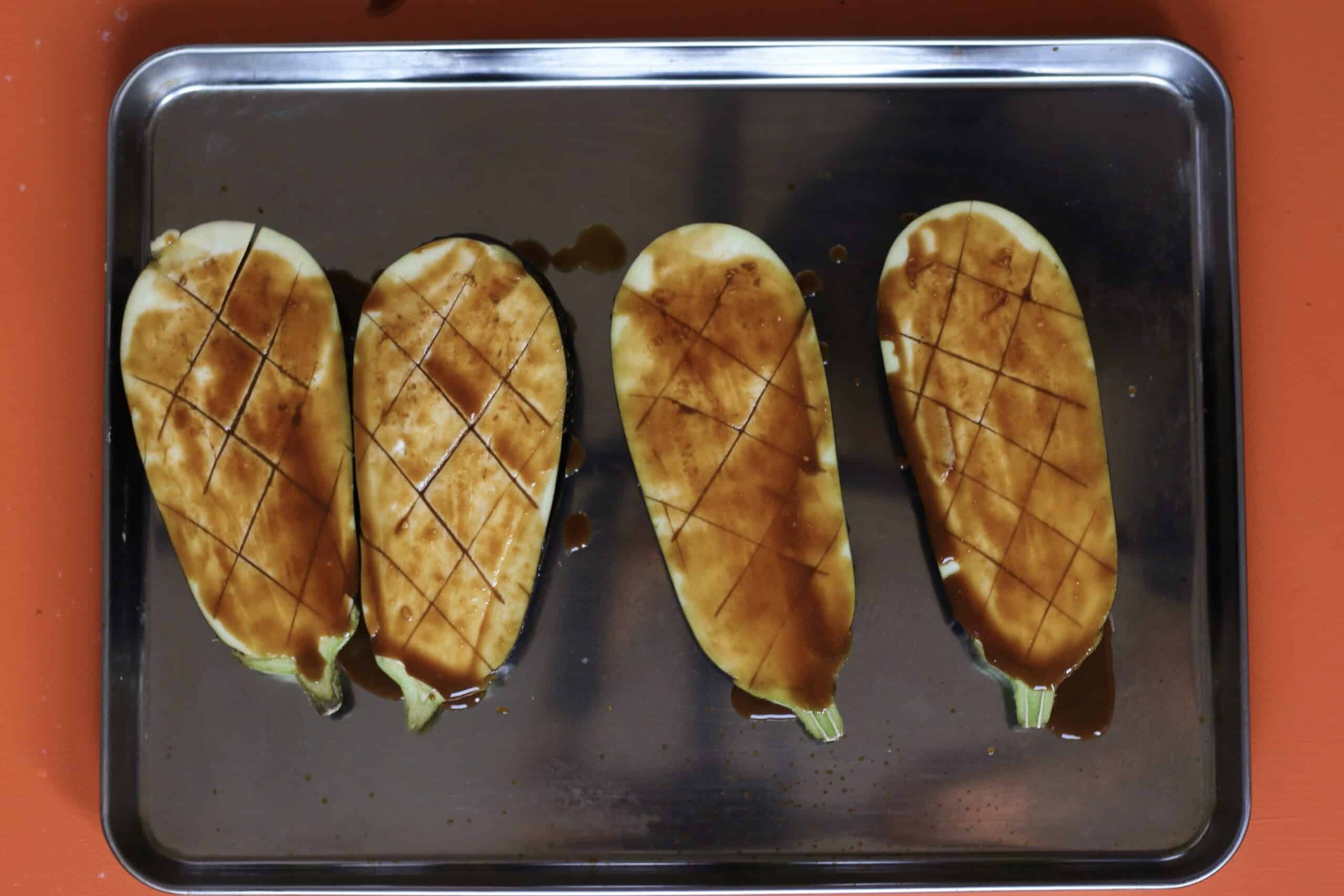 When the aubergines have been cooking for around 15 minutes, add the brown rice to cook according to the packet instructions. Add the edamame beans for the last 5 minutes of cook time. Season generously with salt.
After cooking the aubergines for 30 minutes, take them out of the oven when golden/dark brown.Garnish the aubergines with the sliced chillies, spring onion and fresh coriander.
Serve the miso aubergines on a bed of brown rice and the edamame beans. Photo 6 Add the aubergine with the garnishes already added and enjoy!