How to make this recipe
Start by grating the courgette and add to a large mixing bowl, lined with a clean tea towel.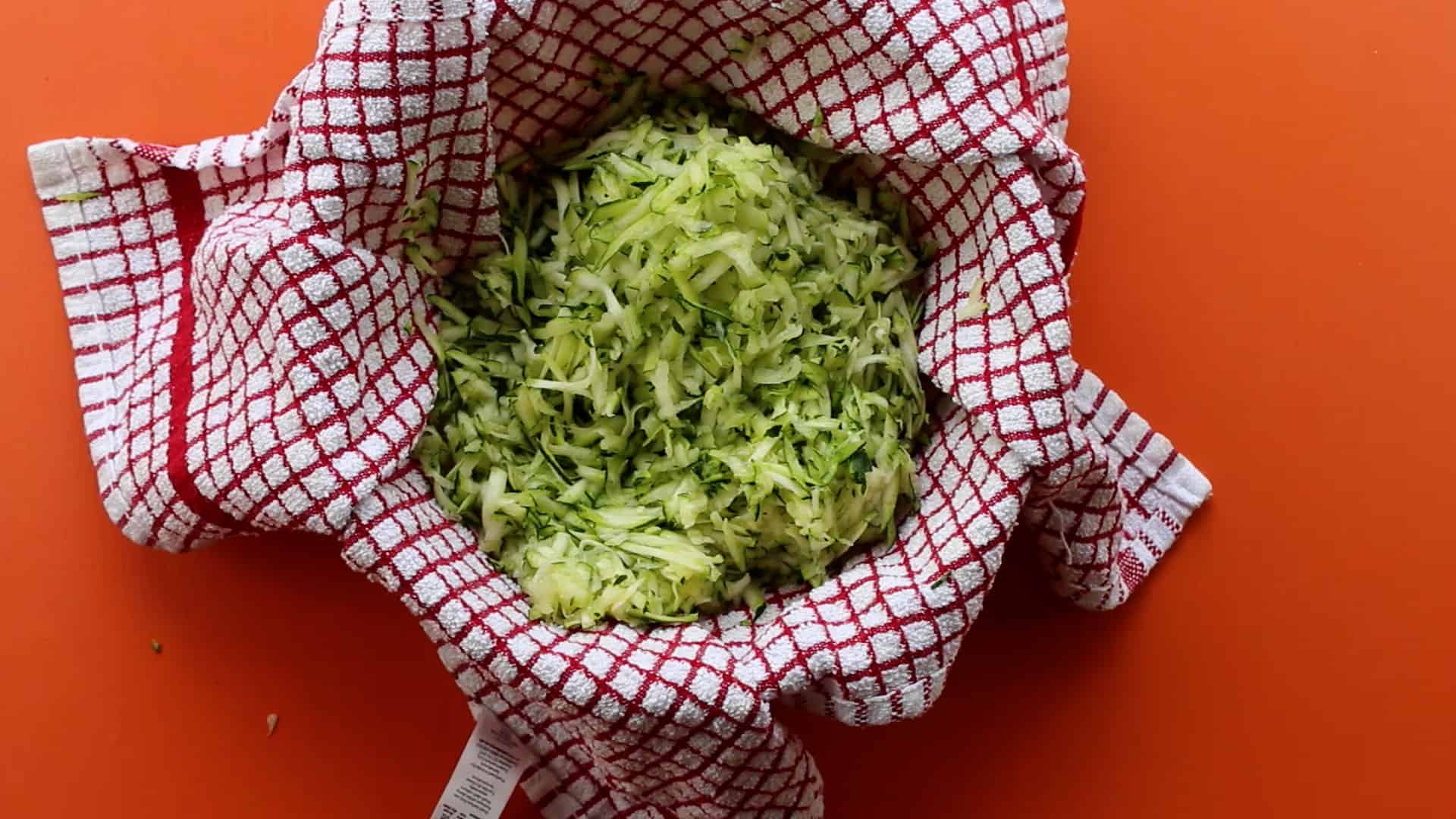 Add a generous pinch of salt and leave for a couple of minutes, before squeezing the tea towel to wring out the excess moisture from the courgette.
Now combine the courgette, finely diced onion, mince, chopped parsley, minced garlic, egg, breadcrumbs and creme fraiche (tbsp) in a large mixing bowl. Season generously with salt and pepper.  To the same bowl, add the mince and combine with your hands. Once everything is well incorporated, form around 15 large meatballs, rolling each ball in the palm of your hands and place on a plate.
Using a large non-stick frying pan, add the rapeseed oil and bring up to a medium heat and add the meatballs.
Leave to brown for 2 minutes and rotate. Repeat this step 3 times and fry in batches to maximise browning and prevent overcrowding in the pan. Remove from pan and set aside. While you brown the meatballs, add your spaghetti into salted boiling water, timer set according to the packet instructions. If you're serving with tenderstem broccoli, steam this over the boiling pasta water.
Now add the beef stock, red-wine vinegar and Worcestershire sauce to the pan. Reduce the heat to low and stir in the cornflour paste and once the sauce starts to thicken, add a spoonful of the stock into a small bowl with the creme fraiche. Whisk to combine and then add the creme fraiche into the pan. (This prevents the creme fraiche from curdling).  Then pour the meatballs back into the sauce and continue to cook for a further 5 minutes.
Serve a portion of spaghetti and tenderstem broccoli, before seasoning with black pepper. Garnish with some additional chopped fresh parsley.