How to make this recipe
Preheat oven to 180°C
Start by slicing the aubergines lengthways in half and score the flesh with your knife before placing on a baking tray. Drizzle a tbsp of olive oil across the slices and pop in the oven with the timer set to 30 minutes.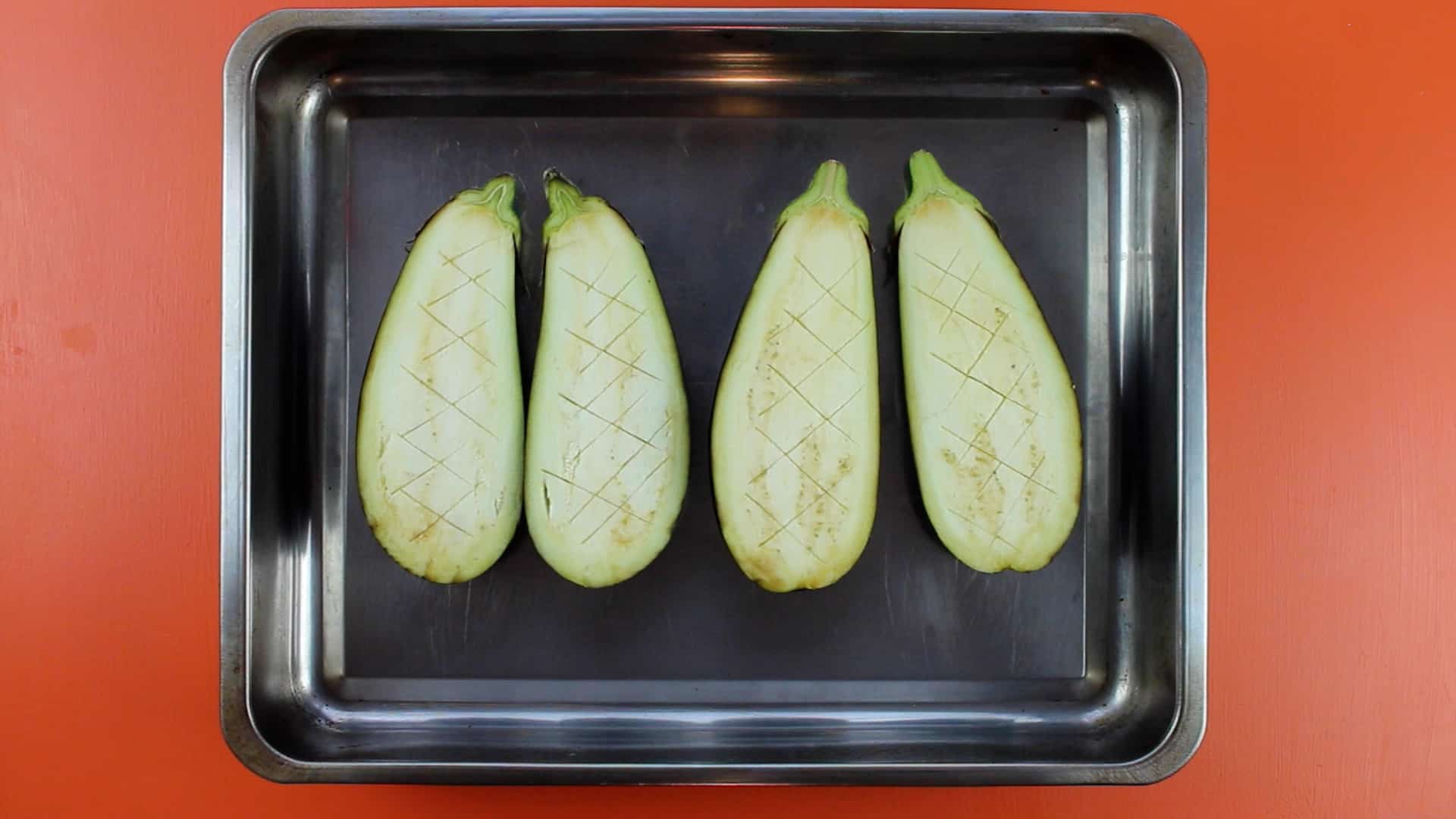 Now add the olive oil to a large saucepan with the chopped onion, mushrooms and grated courgette to sweat for around 8 minutes. Season with a pinch of salt and pepper.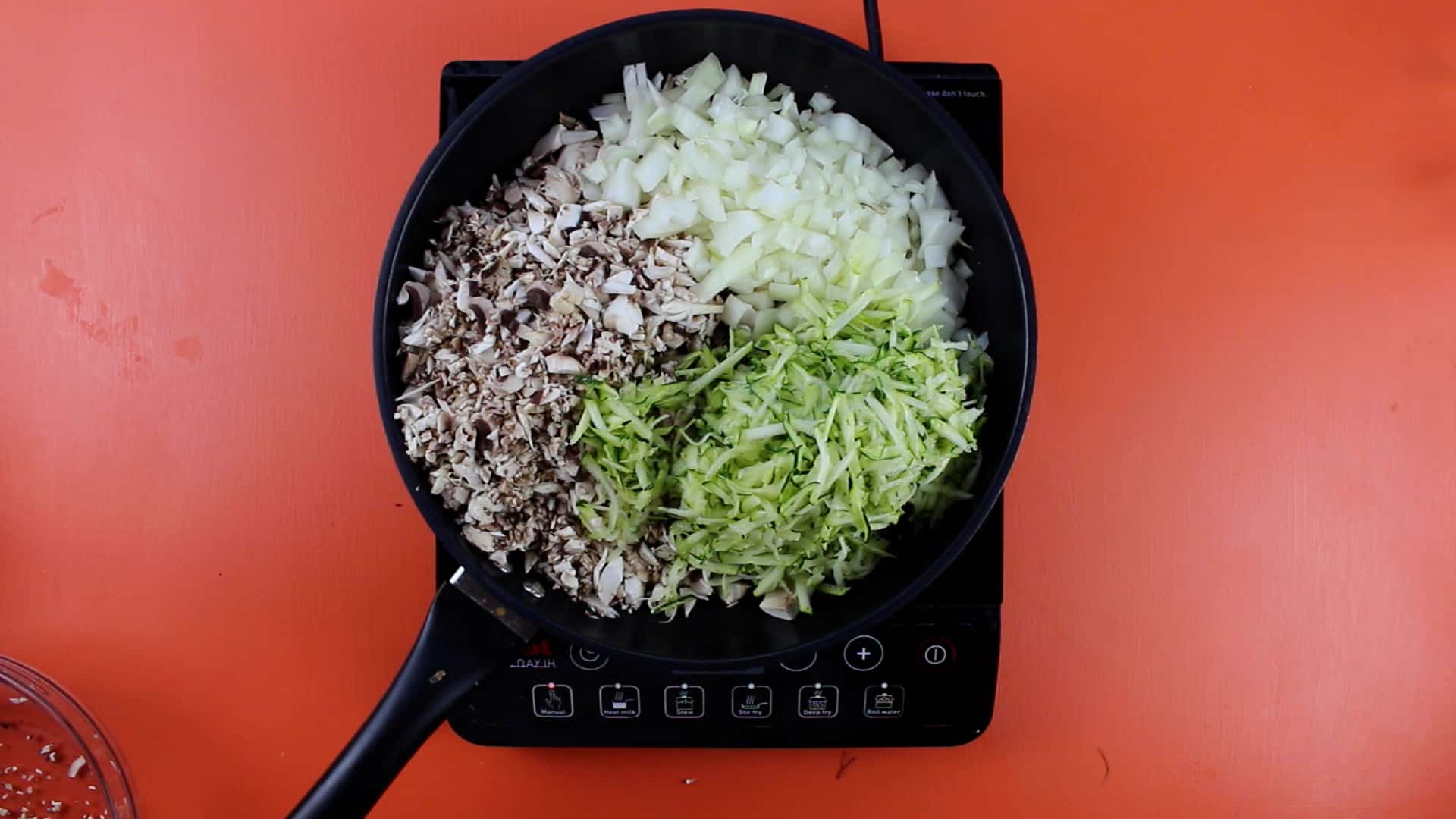 After the vegetables have softened and the moisture has evaporated, add the spices to bloom with the minced garlic. Gently fry for around a minute before adding the passata, plant-based meat and water. Bring up to a low simmer, add a lid to the pan and set a timer for around 20 minutes.
After around 30 minutes, your aubergines will be ready.
Meanwhile, the sauce should have reduced nicely. Add the red wine vinegar into your smoky sauce and taste to see if any salt is needed.
Serve each aubergine on a plate with the plant-based sauce and garnish with feta and parsley.
These Moroccan Inspired Veggie Aubergines are loaded with vegetables and plant-based mince, with a delicious smoky red sauce. Sprinkle the crumbled feta and chopped parsley over the top. Minimal effort, give it a go!
Cupboard Essentials
2

tbsp

olive oil

1.5

tsp

cumin

¼

tsp

cinnamon

½

tsp

cayenne pepper

1

tsp

chilli powder

1

tsp

red wine vinegar

Salt & Pepper

250

ml

water
Preheat oven to 180°C (This makes a lot of veggie mince per serving/ halved aubergine. If you want a greater ratio of roasted aubergine to the mince, add another halved aubergine into your baking tray in step one to create 6 servings).