How to make this recipe
Preheat oven 180°C
Add the chopped aubergine and mushrooms to a large baking tray with a drizzle of olive oil. Season with pepper and pop in the oven for 30 minutes.
Meanwhile, prepare the sauce by sauteing the onion in the remaining olive oil in a non-stick frying pan. Season with salt. If the onion dries out, add a splash of water instead of oil, as we are trying to use less oil (as there is lots of cheese coming next)! After around 5 minutes, add the chopped garlic to fry for a couple of minutes. Add some red pepper flakes if you like it hot!
Next add the plum tomatoes and use a spatula to stir and break down the chunks of tomato before before adding the water and oregano. Reduce to a simmer while your veggies are roasting in the oven (around 20 minutes from this point).

Add the fusilli to salted boiling water and then simmer according packet instructions minus 4 minutes.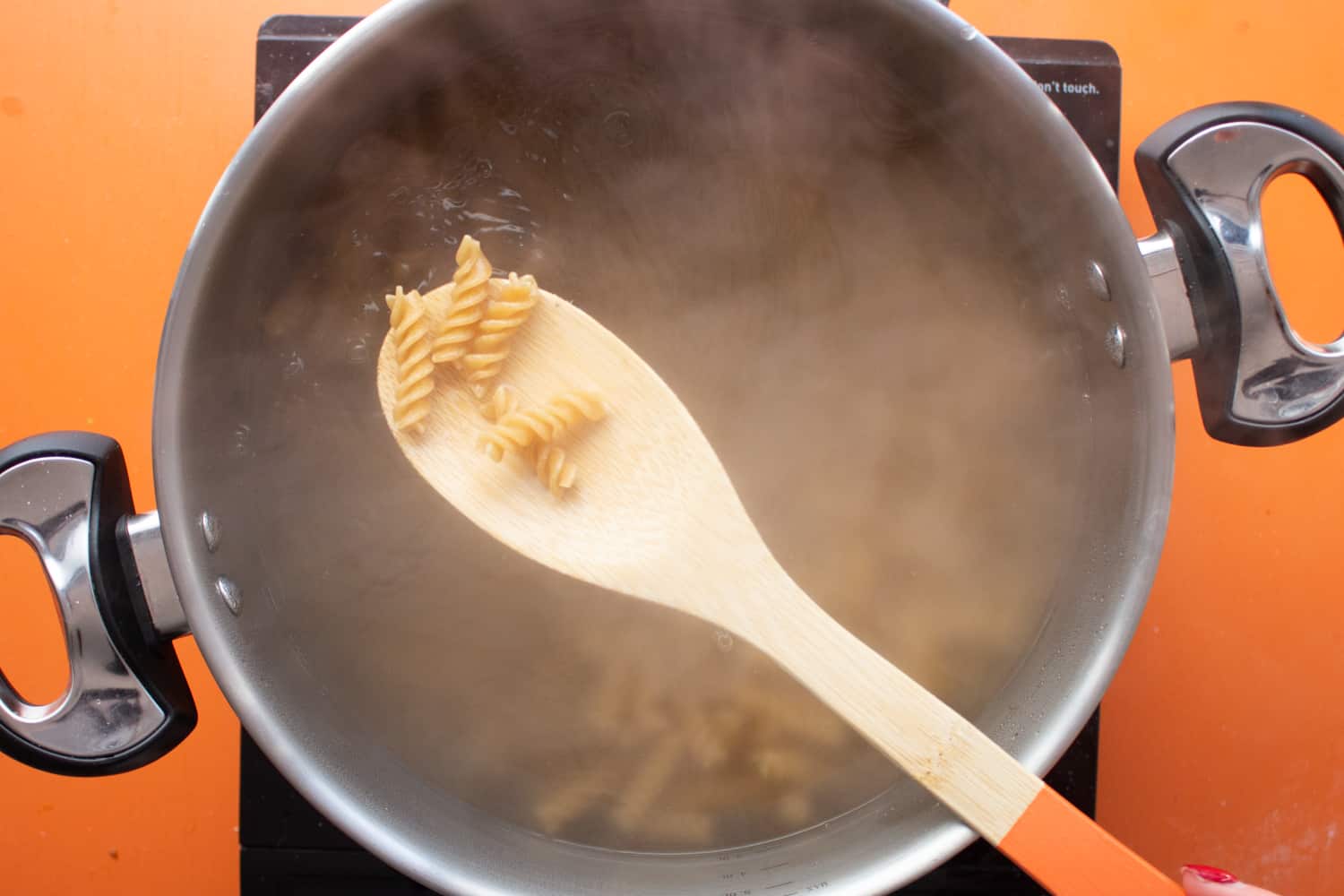 Drain the pasta and reserve some pasta water. Add a few ladles of tomato sauce with the pasta, then mix and loosen with another ladle or two of pasta water.  Time to assemble the layers. Add a ladle of the tomato sauce into your baking dish and add half of pasta.

Then add half of the roasted veggies and scatter small dollops of the ricotta (all of it) over this layer and ⅓ of the mozzarella cubes. Add a few ladles of sauce and repeat. With the final layer consisting of only mozzarella cubes for the crispiest cheese.

Bake for 25-30M, or until a golden crust is achieved. Serve immediately.
Other vegetarian pasta recipes you should try out …
Roasted Mediterranean Vegetables With Halloumi and Baked Orzo