How to make this recipe
Preheat oven to 180°C
Start by placing the chopped vegetables onto 2 separate baking trays, as this will prevent overcrowding and charring. Drizzle 1 tbsp of olive oil and a drizzle of soy sauce (around a tbsp) over the veggies on each tray and toss to evenly coat. Pop in the oven for 20-25 minutes or until golden brown.
Using a large non-stick frying pan, add the sliced spring onion (reserve the greener end for garnish) and a pinch of red pepper flakes and salt with a tbsp of olive oil. Gently fry for around 4 minutes.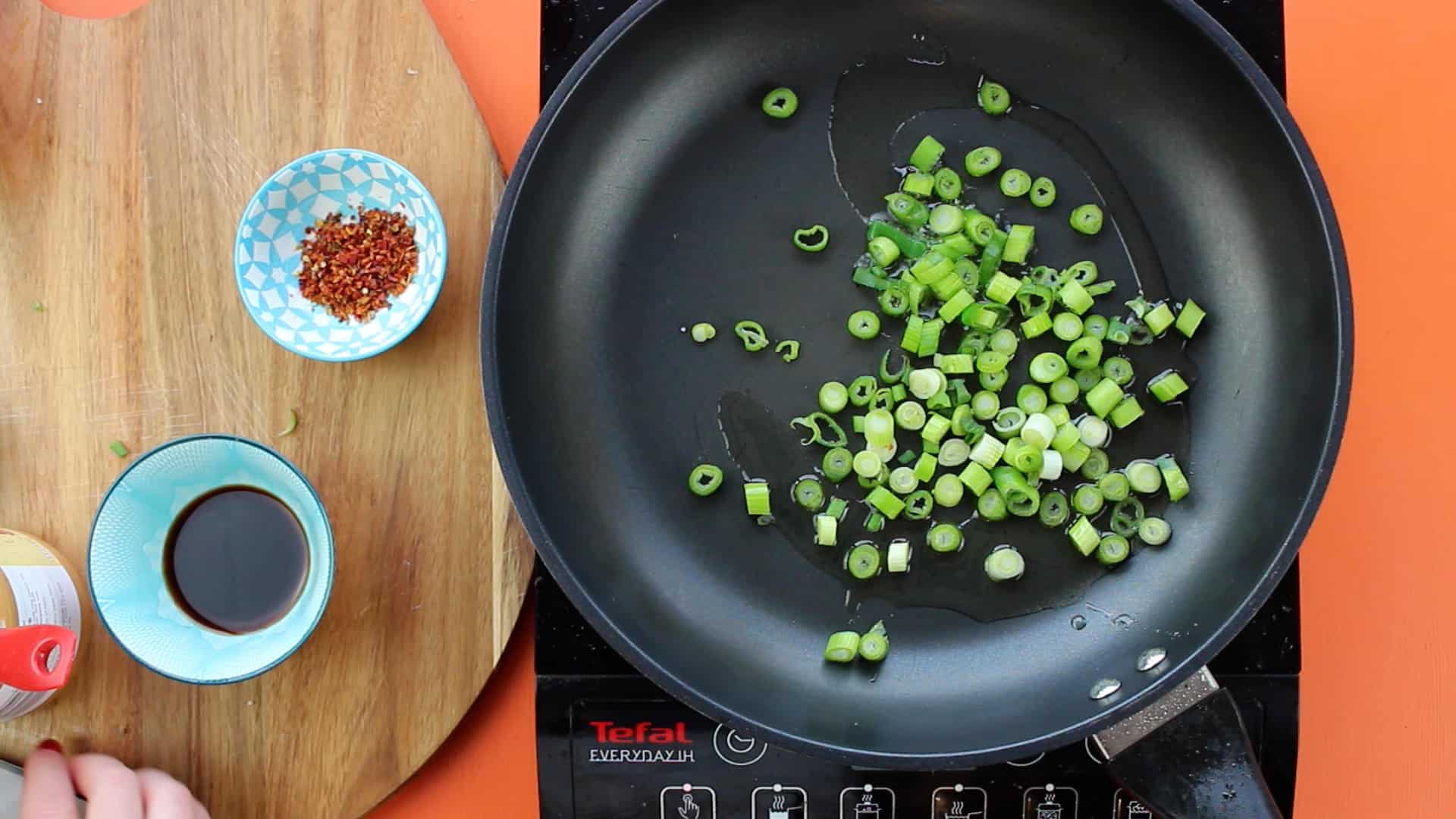 Then add the peanut butter, soy sauce and vegetable stock, stirring constantly whilst slowly pouring the stock into the pan and bring up to a low simmer.
Meanwhile start cooking the egg noodles in a separate saucepan for around 2 minutes. Add the rice wine vinegar to the peanut sauce and stir in the corn starch mixed with water, before draining and transferring the half cooked egg noodles into the frying pan to continue to cook within the sauce. The noodles will continue to cook in the pan for a couple of minutes and the sauce will start thickening.
When the roasted vegetables are ready, stir in around a ⅓ of the veggies into the sauce, serving the other ⅔ as a side/garnish.
Garnish with the reserved spring onion, crushed roasted peanuts, fresh mint and a squeeze of lime.