How to make this recipe
Add half the olive oil and the turkey mince to a large non-stick frying pan on a high heat. Spread the meat across the pan and leave to brown (no stirring). After 5 minutes the meat should have started to brown on one side. Use your spatula to break the mince apart and cook for a further 5 minutes. Set the cooked meat aside.
Using the same pan, add the onion with the remaining olive oil and season with salt and pepper. Sauté until translucent, frying for approx 5 minutes. Once the onions are translucent, add the garlic, chilli flakes and tomato puree into the pan.
After frying for around 8 minutes and the tomato puree has darkened, add the vodka and increase the heat. Stir and cook until the liquid has evaporated and the alcohol is cooked off.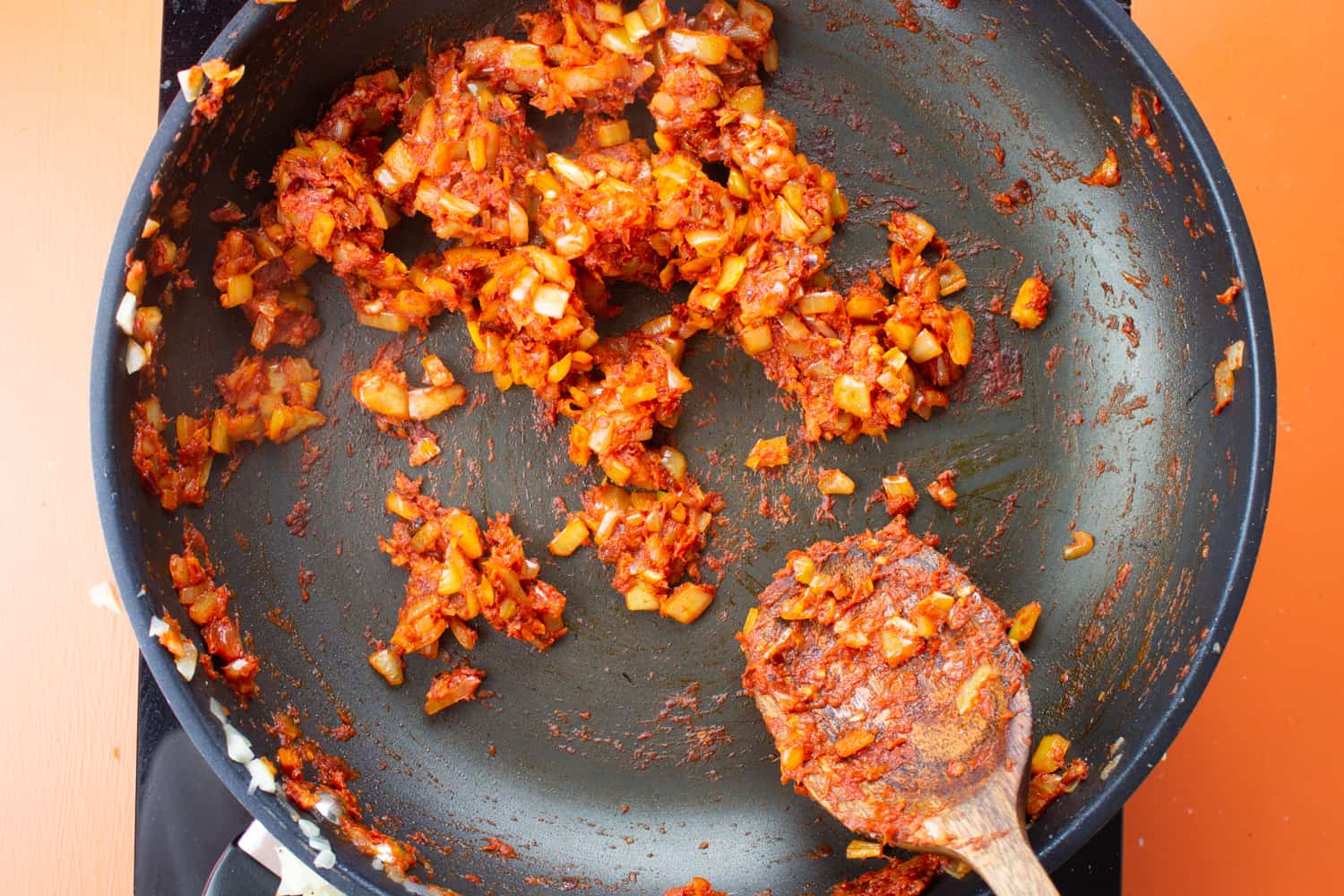 In the meantime, add the rigatoni to salted boiling water and set your timer 2 minutes less than the packet instructions.
Stir the turkey mince into the pan. Add around 4 ladles of pasta water and reduce the heat. When the heat is low, stir in the cream into the mix.
The add the al dente pasta (reserve some extra pasta water in case) and half of the parmesan. Then, add around 4 ladles of pasta water into the frying pan and reduce the heat and stir together. Continue to cook until the sauce has thickened and the pasta is perfectly cooked. Add another additional pasta water if necessary. Top with the remaining parmesan and fresh basil.